If your home has suffered water damage, fire damage, lead removal, or asbestos abatement, you most likely need professional build back restoration services. With build back reconstruction projects, Zona Restoration can repair slightly damaged or completely devastated areas, restoring them to their original state. While we can reconstruct any area of your home, we specialize in restoring these more common areas with our superb repairs and restoration services.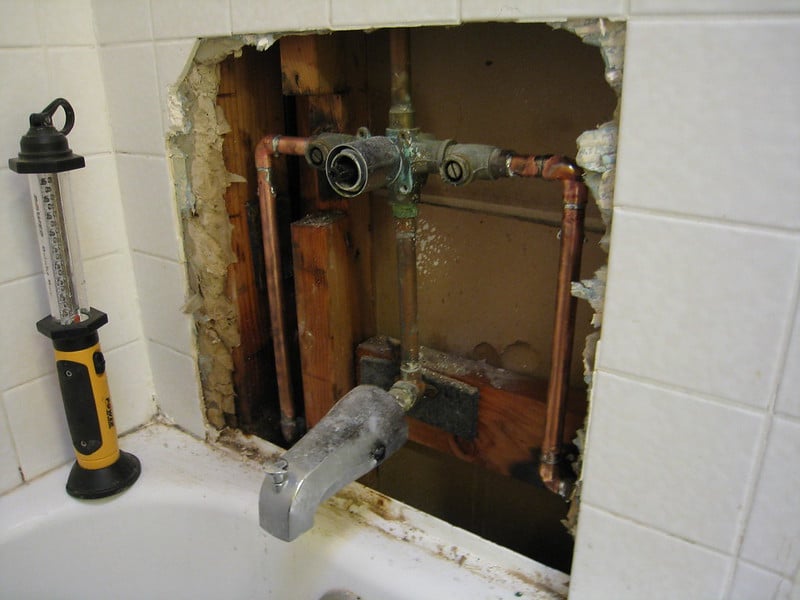 1. Cabinets
When your kitchen, laundry room, or bathroom has been devastated by a house fire, the cabinets are often warped and covered with smoke and soot. The trained carpenters at Zona can rebuild your cabinets, bringing them back to their original, pristine condition. 
2. Tile
Water damage can wreak havoc on the tile in your bathroom or kitchen. Whether they are tiles in the shower, on the floor, on the wall, or used as kitchen backsplash, our tile contractors specialize in repairing damaged tile or installing brand new tile.
3. Plumbing
If it's a flood or fire that has destroyed your home's plumbing system, our technicians are experts in handling both minor repairs and major plumbing overhauls. We can conduct several types of plumbing build back projects, such as faucet and sink installation, broken copper line installation, water heater installation and repairs, shower valve repairs, showerhead installation, and so much more.
4. Roofing
Storm damage caused by high winds, torrential rains, or fallen trees can take its toll on your home. Zona has both the experience and expertise to handle the slightest of roof repair, or a major roofing project including minor or major leaks, lifted or cracked shingles, holes from debris, missing shingles, broken gutters, and more.
Call Zona Today
Contact us today at (480) 656-3999 to request a free estimate for our build back and reconstruction services in Gilbert, AZ, and the surrounding areas. We can also provide several restoration services such as fire and smoke damage clean up, flood damage repairs, mold removal and remediation, and ozone treatment and odor removal.