There are times when house fires occur accidentally due to no fault of our own. While you cannot completely eradicate the possibility of these disastrous events, there are a few tips you can follow that can help minimize their likelihood. Follow these five fire safety prevention tips from Zona Restoration to keep your Tempe home as secure as possible from the dangers of accidental fires.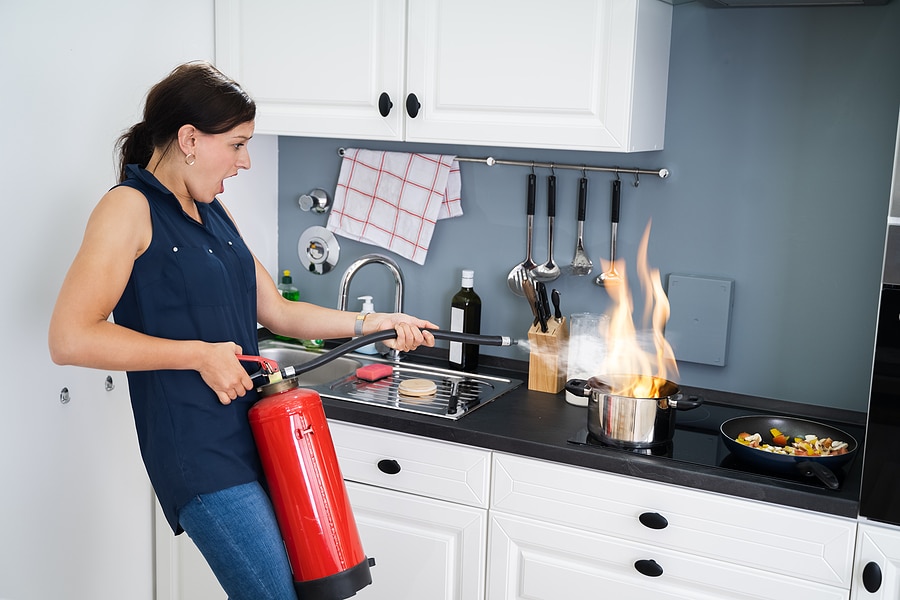 1. Smoke Detectors
It's not enough to have smoke detectors in your home. You need to make sure they have fresh batteries and are working properly. We recommend checking your smoke detectors twice a year and replacing the batteries at that time. 
2. Fire Extinguishers
Having fire extinguishers readily available in the event of a fire can make all the difference between a little smoke and fire damage or a completely destroyed home. It's best to have a fire extinguisher on each floor of your home, especially in the kitchen. Be sure that everyone in your household knows how to use one, too.
3. Responsible Cooking
One of the most common causes of a house fire is related to irresponsible cooking. Never leave anything cooking on the stove without direct supervision. It's way too easy for someone to walk by, accidentally bump into it, and knock it off, starting an accidental blaze.
4. Broken Appliances
If you have an appliance, such as a vacuum, hair straightener, or microwave, with frayed wires or damaged cords, stop using them immediately. These damaged wires are a fire hazard simply waiting to happen.
5. Matches & Candles
Securely store all matches and lighters in a safe place where small children cannot get to them. Be sure to also blow out all candles before leaving the room, the house, or going to bed at night. 
Fire Restoration Contractors in Tempe
These simple fire prevention tips are easy to apply and can help keep you and your family safe from the danger of fire. In the event you experience this type of devastating loss, Zona Restoration is here to help. Call us at (480) 656-3999 to request an estimate for our fire damage cleanup and repair services. We also provide water damage repair, mold removal and remediation, build back and reconstruction services, and more.
Source: "Protect Your Home From a Fire Outbreak." Web article. Belfor Property Restoration. Web. 29 Mar. 2022.