While not all fire incidents can be completely prevented, there are some proactive steps you can take to minimize damage caused by a house fire. Being prepared is half the battle when it comes to protecting your home and your family from a dangerous house fire. Zona Restoration recommends these three items in order to actively defend against a fire incident in your Chandler, AZ, home.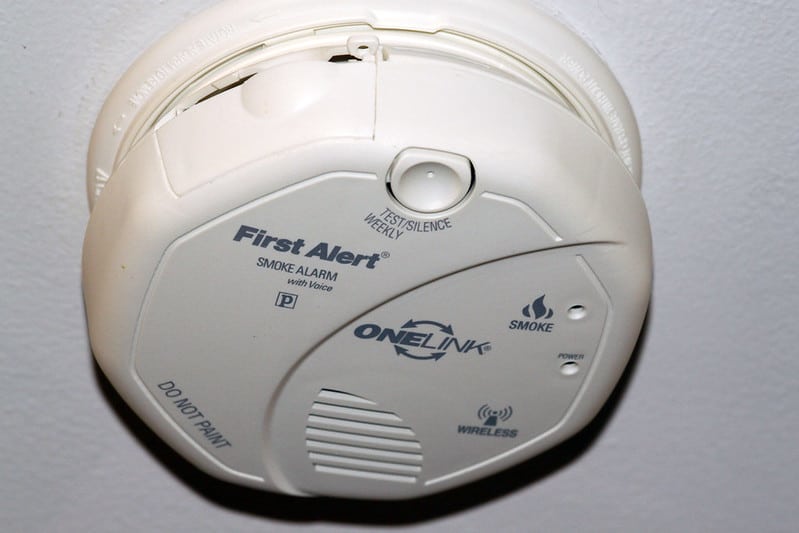 1. Smoke Detectors
Smoke detectors are a necessary tool for preventing fire damage and protecting your home and family. Ideally, you should have one smoke detector in each bedroom and one on each level of your home. If you already own smoke detectors, we recommended that you test them regularly – about once a month – to ensure they're working properly, and replace them every ten years. If you don't have a smoke detector, make it a priority to purchase and install these life-saving devices as soon as possible.
2. Fire Extinguishers
If a fire does start in your home, a fire extinguisher can extinguish or smother the fire, preventing any further damage. Fire extinguishers should be stored where they can be easily reached. One of the best places to keep an extinguisher is in the kitchen, as many home fires begin there. If you have more than one story, you should also have a fire extinguisher on each level of your home.
3. Kitchen Equipment
Many home fires begin in the kitchen and spread from there. Taking preemptive steps to avoid the occurrence of a fire is the best way to prevent a kitchen fire. Turn off any equipment as soon as you are finished using it. This includes burners, ovens, microwaves, deep fryers, toaster ovens, and other such appliances. Also, never leave a pot or pan unattended while actively cooking. If something does happen to catch fire, you are there to immediately put it out before it spreads to the rest of the home.
Honest Prices & Quality Service
We hope you never have to deal with the unfortunate situation of experiencing a fire in your home. If you do, Zona Restoration is here to help. You can request an estimate for fire restoration by calling us at (480) 656-3999. We also offer other home restoration services such as mold inspections, lead testing and removal, and duct cleaning.
"The Do's And Don'ts Of Dealing With Fire Damage." Web article. BMSCAT. Blackman Mooring & BMS CAT, 20 Oct. 2020. Web. 01 Dec. 2020.